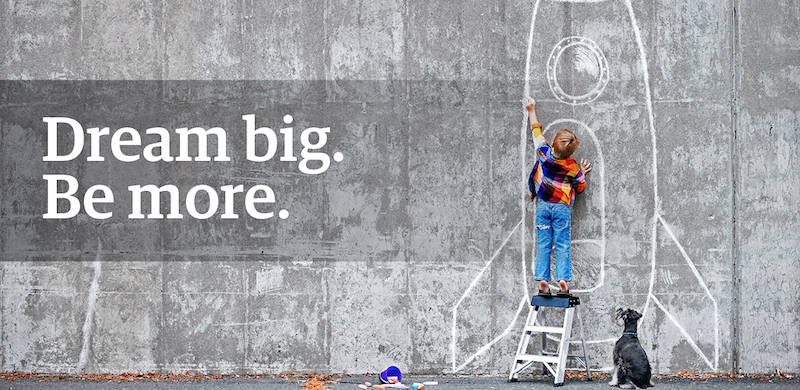 Sir Richard Branson embraces his personal brand and incorporates it into everything he does. He is a leader brand, and perhaps what is most amazing about Branson and his multitude of Virgin projects is that they all share the same sense of personality, playfulness and good humour that we can see in his personal brand. Branson is an expert at bringing his personal and professional passions together to create positive disruptions.
As a leader, Richard Branson is also on the frontier of innovation, and this drive to achieve "something greater" is what makes him an outstanding personal brand. Tied to this is courage – the courage to overcome fear of failure. Not every idea succeeds, and in fact a lot of them have fallen flat. Branson has unsuccessfully attempted to launch clothing, social media sites, wedding gowns, cars and cola, and while these innovations didn't leave the ground, they are a testament to his unbridled creativity, resilience, and pioneering attitude.
So, what can we learn from Richard Branson?
Consistency is Key
Richard Branson manages to distil and instil his unique personality into a plethora of multinational businesses, and this is no small effort. Consistency is the key to any strong brand performance, whether it's your personal brand or your corporate brand – for Branson, it's both. Achieving consistency requires commitment, motivation and above all, structures and processes. Brand clarity and consistency is a choice, it doesn't just happen, and you need to embed the things that make you different and unique into specific behaviours. Richard Branson's trademark playful wit is a great example of a brand behaviour that is consistently a part of every brand performance, whether it's Branson's media showmanship, Virgin's advertising, or the scripts of their flight attendants.
Reach for more
If there is one thing that we can learn from Branson it is the value in opening our minds and reaching for more than the average. Branson sets a benchmark standard for performance that positively disrupts and claims new ground. In whatever it is that you do, consider – how can you reach for more? Even if some of your innovations never meet the mark, they provide opportunities to learn, grow, and become better.
If you can harness the powers of innovation and clarity across everything you do, you are one step closer to becoming an outstanding leader brand.