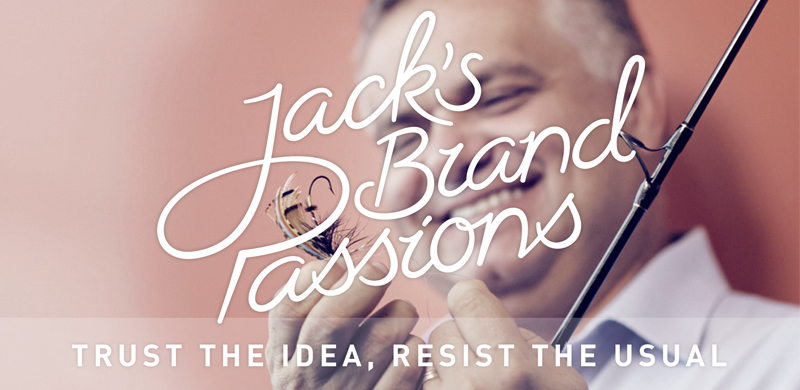 It's important to surround yourself with things that motivate and inspire you everyday. In my office, I have a huge image of a deer, whose antlers form a light-bulb shape – an idea, or what I like to call an "i-deer".
The "i-deer" is a metaphor that my team and I use to inspire each other everyday, and alongside the image runs the message 'trust the idea, resist the usual'. This reminds us that when we're creating something, it's vital to go back and connect idea, as this is where the value lies. We can use technology and technique to make things look beautiful – we can make lines perfectly straight and pick from a seemingly endless palette of colours and typography to make something visually impressive, but where's the idea?
If we think about the ideas behind creative concepts, and then go about resisting the norm, we can build something that will positively disrupt and engage. Resisting the usual and getting out of a zone of comfort creates possibilities for connection. There's a great book called A Smile In The Mind, which talks about positive disruptions as something that creates a deeper connection between people and the things they see and experience.
When we're creating for others, whether it be a program, process or product, always ask – where's the idea? Why are we doing this? How can we create something original that makes people feel something when they experience or connect to it?
Trust the idea, resist the usual, and bring fresh new thinking into your world.